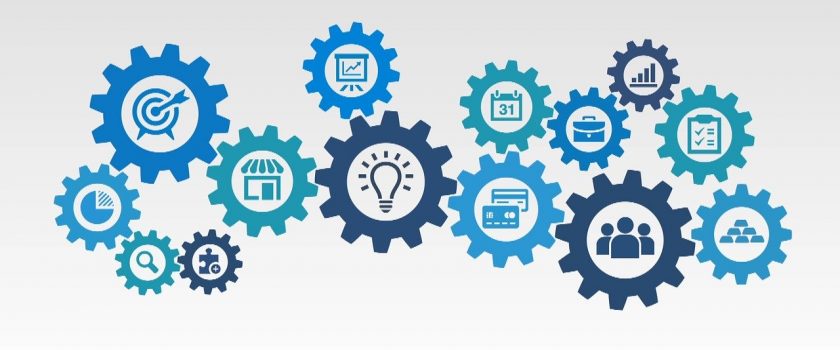 19 Amazing MLM Statistics You Should Read in 2023
Multilevel Marketing is a legitimate and legal way to make money. However, the truth is that not many are successful in it, as the latest MLM statistics make abundantly clear. 
The thing is:
People quickly drop out because they're either not making enough money or are spending too much on business expenses. So, they are unable to turn a profit. 
You might be wondering:
"What does multilevel marketing mean?"
Here's the scoop:
Multilevel Marketing works by selling products through a vast network of sales agents. They can earn a commission every time they make a sale or recruit someone new into the business. Agents earn a percentage of the product's value, with the rest going to those further up the chain. 
Now:
This is this exact reason that many confuse MLM with pyramid schemes. But MLM is different from pyramid schemes, as it does offer a genuine way to make money and is 100% legal.
So, if you're curious about multilevel marketing and whether it could work for you, continue reading. You'll be able to find out some of the benefits and pitfalls you could experience along the way, as well as in-depth MLM industry facts.
Fascinating Multilevel Marketing Statistics (Editor's Pick)
Surveys revealed 25% of participants made money from multilevel marketing.

90 – 99% of distributors in multilevel marketing only receive a couple of hundred dollars commission per year.

10% of people manage to make over $100 a week using MLM.

The wellness category is particularly promising with 24.1% of total sales by category.

Reputable MLM companies will buy back as much as 80% of unused stock.
What Percentage of MLM Make Money?
1. 25% of participants made money from multilevel marketing.
Only one-quarter of people who get involved in multilevel marketing manage to make money, as outlined in MLM business statistics. Of this 25%, 14% make less than $5,000, 6% make between $5,000 and $9,999, 3% make between $10,000 and $24,000, 3% make $25,000 or above, and only 0.05% make $100,000 or above. As you can see, the chances of making decent money from MLM are pretty slim.
2. 0.5% of people admitted they made a salary of $100,000 or more.
What is clear from the current MLM stats is that the proportion of people making decent money from multilevel marketing is low. Even the more realistic salaries seem out of reach for most.
3. Direct sales have risen 79% in the last decade, but MLM participants continue to lose money.
The reason direct sales have risen so much is that the people who are buying products enjoy the personal service that comes alongside it. The reality for those selling through MLM, however, is that most will continue to lose money through being involved in it. This could be down to selling products that aren't in demand, which we can often discover by looking at MLM customer acquisition trends.
4. 27% of those taking part in an AARP Foundation Study only broke even with MLM.
52% of people said the company they worked for misrepresented their chance of financial success. This is an accurate representation considering only about one-quarter of participants in the same study said they made no profit from multilevel marketing, despite being swayed by the MLM company profit statistics initially shown. So, it's no surprise MLM companies struggle to retain their agents long term. 
Let's take a look at MLM success rate statistics to discover more:
How Many People Lose Money Using MLM?
5. About 99% of people who join multilevel marketing companies lose money.
This means that only 1% of people make an actual profit, and these people tend to be those at the top of the pyramid. Because around 99% of people lose money with multilevel marketing, it's difficult to see why people would still want to continue with it. 
What's more:
This contrasts sharply with stats surrounding small businesses where 39% of owners can expect to generate a profit gradually in time.
6. According to
MLM statistics
,
997 people out of 1000 surveyed said they lost money.
Only one person in every 545 people made money after taking away expenses. 997 people out of 1000 admitted to losing money, meaning only three people in 1000 made a profit. Just another statistic that shows it is the small minority who benefit.
7. 90 – 99% of distributors in multilevel marketing only receive a couple of hundred dollars commission per year.
John Taylor, a customer advocate, was the man behind these shocking findings. He analyzed over 600 compensation slips linked to multilevel marketing. Before embarking on your next MLM adventure, check out the MLM facts on the company you're considering. The most popular ones tend to be Herbalife, Advocare, Rodan+Fields, and DoTerra. 
Although many MLM companies will advertise fantastic income benefits, the actual results can be disappointing. If you don't believe us, consider reviewing the current statistics on MLM companies.
8. The top 1% of agents at Amway lost around $1,000 per year back in the 1980s.
Although this is a historical study dating back to the 1980s and not in any way reflecting new trends in MLM, the results are too insightful to ignore. 
To summarize: 
The top 1% of Amway distributors in Wisconsin generated around $12,500 in gross profit per year. But with operating expenses removed, the distributors lost nearly $1000 per year. This remains a problem for many agents to this day. So, they eventually quit because they are breaking even or generating a loss, as backed up by the MLM loss rate statistics.
9. MLM business plans usually have a failure rate of around 95%.
Unfortunately, the percentage of people who do succeed with multilevel marketing is quite small, according to statistics on MLM failure. For some MLM companies, this failure rate can be dismissed, as only the top 2% successes of salespeople tend to be emphasized. 
The result? 
Tons of boxes of unsold stock and an unsustainable business model that leaves people out of pocket and misleads them about MLM business growth. So, before rushing out on your next MLM adventure, make sure to look at the MLM failure statistics to find out what you're getting yourself in for. MLM statistics per company can be particularly insightful.
10. 50% of Herbalife agents make less than $370 a year.
According to Herbalife themselves, 10% of agents generate only $6,965 a year and only 1% earned over $108,802 a year. Ultimately, the majority of agents aren't making enough income to maintain a reasonable standard of living, MLM stats reveal.
11. Out of 33,000 interviewed, 90 people made enough money to cover costs in building their business.
This was discovered after a high-level Amway member named Scheibeler did some research. He found that out of this large number, only around 90 were able to cover costs associated with growing their business. This represents a loss rate to investors of 99.7%.
12. 10% of people managed to make over $100 a week using MLM.
According to an income disclosure statement by Mona Vie back in 2007, less than 1% of people earned commission. Of this number, only ten people earned more than $100 a week. 
Key takeaway:
Further proof that multilevel marketing doesn't generate sufficient income for most.
13. According to
MLM industry statistics
, 30% of Fortune reps make no money.
What's worse:
The median income for those involved in direct sales isn't optimistic either, showing that the annual salary for these people is around £2,400. 
14. 42% of people on low incomes consider pyramid schemes as an extra form of income.
As most people are unaware of what a pyramid scheme actually is or how one operates, they often jump in head first, hoping to boost their income. Unfortunately, the number of people who can earn a decent income from such schemes is minuscule.
How to Be Successful in MLM
15. 50% of people drop out of MLM within their first year,
MLM statistics reveal
.
There is a misconception that in MLM, you can be just a couple of months from achieving massive profits. Often, statements like these are outright lies to get more people on board. Although MLM can be addictive, people tend to latch on to the fact they're paying out for not much gain, meaning that as many as 50% of people drop out before the end of their first year. 
16. 95% of people quit within ten years.
MLM industry trends indicate that the vast majority of people quit MLM within ten years. This is because most people lose money rather than make it, and the overall profitability rate is minuscule. As already mentioned, approximately half of people usually don't continue after their first year. 
17. Reputable MLM companies will buy back as much as 80% of unused stock.
If you have to buy inventory for your MLM efforts, make sure the business you're working with will buy back any unsold stock. The best companies tend to buy back as much as 80% of unsold inventory from their agents. Never invest lump sums at the start, and make sure there's a demand for products. A garage full of unwanted stock will not generate money.
18. According to
multilevel marketing statistics
,
reps working for the Forever brand must shift 75% of their stock before ordering more.
Forever insists it does not put pressure on their representatives or misrepresent their promises. The company denies claims it's a pyramid scheme, preferring the term sales strategy. To that effect, it requires agents to sell at least 75% of products before placing another order, at least one sign of a responsible MLM company.
19. The wellness category of MLM is particularly promising, with 24.1% of total sales by category,
statistics about multilevel marketing revenue
reveal.
If you want at least some chance of success with multilevel marketing, consider choosing a company that offers wellness products, as these represent nearly one-quarter of all MLM sales. Other promising categories include home and family care (22.6%) and personal care (18.2%).
And on that note:
Wrap Up
Multilevel Marketing is a legitimate way to make money, and it's 100% legal, unlike it's darker brother – pyramid selling. 
However:
We need to emphasize that not many people continue with MLM past the first year. Reasons for this include low commission or considerable expense, which most people don't want to pay. 
So, if you're looking for a decent income, the MLM statistics suggest you should consider other options. 
But it's not all bad news:
According to MLM success statistics, it could work as a side hustle in tandem with your existing job to give you a little extra cash.