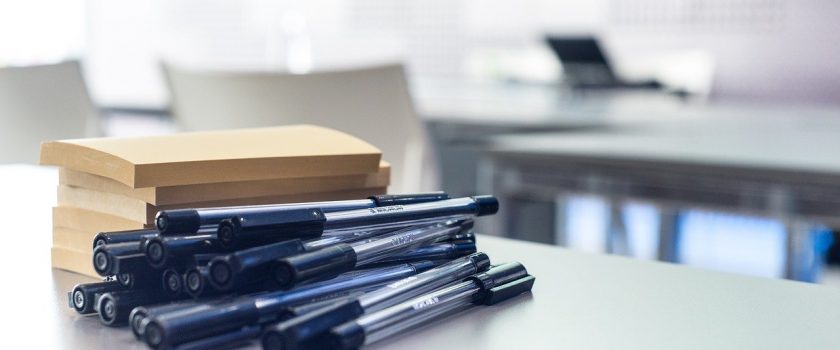 25 Remarkable Event Marketing Statistics You Must Know
Ever been tempted to attend a conference with digital gift bags (ebooks, product coupon codes, etc.) or visit a local theater because of the flash mob put on by the actors in the park? That's what we call event marketing. According to event marketing statistics and facts, this practice leaves a lasting, brand-focused impression on a target audience by grabbing their attention right off the bat and giving them a unique experience.
That is to say — event marketing promotes products and services while making potential customers feel like they are receiving a benefit. B2B events alone account for $512 billion in annual spending, according to a recent survey. To put this into perspective, 80% of businesses are willing to increase their event budgets in the coming years. 
As such, engaging and impactful events can make a huge difference to your brand affinity and, of course, your sales. The above-mentioned stats are just a glimpse of how rampant event marketing is today. If you want to learn more about this practice and how you can benefit from it, check out our collection of essential statistics down below.
Top Event Marketing Statistics (Editor's Choice)
The global events industry will reach $2,330 billion by 2026

Business events added $1 trillion to the global economy in 2017 alone 

The event management software market will reach $11.4 billion by 2024

Events are the most effective marketing channel, according to 31% of marketers

52% of business leaders named event marketing as the biggest driver of ROI 

96% of event creators will be streaming live videos to reach more audiences

Email is the top promotional channel for events.
Event Marketing Statistics in 2020
So what makes event marketing popular among countless marketers today? There are many reasons for this, but it all comes down to the event marketing industry's benefits, market size, and forecasted growth, all of which you will learn from the following statistics.
1. In 2020, the event industry is predicted to grow by 44%.
If you didn't believe us when we first mentioned that events are powerful, you should look at this stat. This year, the event industry is forecasted to grow by 44%. This would lead to more events that create authentic experiences, and thus the continuous industry growth.
2. The global events industry will reach $2,330 billion by 2026.
The global events industry will generate $2,330 billion by 2026, thanks to the numerous seminars and corporate events held across the globe. According to event industry statistics, they are the most common event types today, globally speaking. 
3. According to 31% of marketers, events are the most effective marketing channel.
When asked about the most effective channel, most of the marketers (31%) chose live events over content marketing and email marketing. Although all channels are effective in their own way, it seems that marketers are starting to realize the benefit of events. 
4. 80% of marketers say that live events are important for their company's success.
Again, the majority of marketers (80%) believe that live events play a crucial role in their company's success. This only confirms that in a world full of marketing channels, live events continue to shine. Hence, many would agree if we say that events aren't organized for luxury, but to outpace competitors.  
5. 95% of marketers believe that live events enable attendees to form genuine in-person connections, such as face-to-face interactions.
In today's digital-driven world, it's easy to forget about the value of face-to-face communication. However, interpersonal communication through in-person events can address this issue. As our statistics have pointed out, a majority of marketers think that live events allow attendees to build rapport or strengthen existing relationships with likeminded people.
In-person events may also be beneficial to businesses as it offers more than just lead generation. Hosting live events shows that a company is an active member of the industry; it helps in expanding one's professional network as well. 
6. 74% of consumers say that attending brand events influences them to buy the products being promoted. 
With brand events, you will not just increase brand awareness and allow your attendees to socialize but also generate more sales! It's because once your potential buyers have been exposed to your products, they are more likely to make a purchase.
7. 63% of marketers are planning to invest more in live events.
Since plenty of marketers are now seeing the importance of event marketing, it just makes sense that they will invest more in live events. Statistics show that a whopping 63% of marketers expect to increase both their budget for event organizing and the number of live events they will host in the future. 
Meanwhile, businesses that are already overperforming plan to further increase their event marketing budgets. More precisely, 91% of them place a great emphasis on live events as a viable marketing channel. This is a clear sign that live events can be considered a driving force for business success.
8. Most marketers use 20-50% of their marketing budget to organize events.  
It was found that 28% of marketers allocate up to half of their budget to organize events. Interestingly, event marketing stats reveal that only 1-5% of the marketing budget is used for exhibiting at events. 
That said, it's possible to benefit from a live event whether or not you host it yourself. You have the choice to organize your own event or exhibit at the events of others.
Event Marketing ROI Stats
ROI can be considered the holy grail of all event marketing metrics. Some are having trouble measuring event marketing success, while others are struggling to get returns after a huge event. Whichever the case is, gaining high ROI from an event shouldn't be hard, especially if everything goes according to plan.  
If you're having doubts about this, just check out the ROI statistics we have for event marketing.
9. The success of live events is often measured based on the number of attendees.
According to live event attendance statistics, attendance (67%) is the most popular metric to measure event success. Meanwhile, others use a variety of metrics, such as the revenue generated, attendee engagement, and brand awareness. 
10. 68% of businesses see events as a successful lead-generating method.
According to the majority of businesses (68%) surveyed in a study, events are the most reliable method for generating qualified leads. But then again, lead generation can't be done via event marketing alone. The same study also revealed that B2B marketers find success in generating leads through webinars (61%), lead nurturing campaigns (57%), and case studies (50%).
11. 52% of business leaders named event marketing as the biggest driver of ROI. 
Around 52% of business leaders report that event marketing can do wonders, particularly to their profits. Brands and marketers expect an ROI of between 3:1 to 5:1 from their event marketing efforts, according to some reports. The great news is, you are likely to get an ROI of more than 5:1 if your event budget is between $50-100 million. Simply put, expect to get more than 5x of what you have invested in live events with such a massive budget. 
12. Over 60% of event management software users can measure ROI.
In the past years, one of the biggest challenges for marketers was measuring event ROI. But as technology advanced, this issue became a thing of the past. Event marketing case studies found that marketers using event management software can successfully accomplish this task. 
However, those who are using multiple software solutions experience two times more trouble than those with a single, integrated software solution. 
Event Marketing Facts: B2B and B2C Settings
Small or large businesses, enterprises or retail brands — everyone can have their share of benefits from the growing global event industry market size. In this section, we'll tackle the most important details and numbers in the B2B and B2C event marketing. 
13. B2B and B2C organizations are building a community through live events.
Aside from earning a good sum of money, B2B (23%) and B2C (28%) organizations are utilizing events to build a community. Having your own community means more people will identify with your brand and use it as a platform to contribute content and exchange ideas.
14. In corporate events, 82% of attendees prioritize networking.
This one is for B2B marketers. If you're planning to host a corporate event, you should take note that 82% of attendees prioritize networking. This means you should invite the right people to your event. 
According to event marketing statistics, other reasons for attending a corporate event are learning (71%), entertainment (38%), and improving oneself (37%). Hence, you can make a positive impact on your guests if you offer most of these opportunities in your next event.
15. One-day conferences and seminars are among the most popular B2C events.
There are various kinds of in-person events out there, but not all of them can assure you with better profits and a larger customer base than B2C events. To avoid too much business loss, you should try hosting some of the most popular B2C events. These include one-day conferences and seminars, in-store events, product launches, and entertainment events. 
Conferences usually provide the right balance between networking and education. This way, it is also possible to build strong brand awareness and keep the customers up to date with the upcoming features and products. Needless to say, with an effective conference marketing strategy, you can achieve even more than that.
16. Email is the top promotional channel for events.
Without the right promotion strategy, your event wouldn't be getting the attention it deserves. So how should you go about it? Statistics imply that you should try sending out emails. A survey was conducted regarding promotional channels, and 40% of the respondents said that emails are the most effective means. Meanwhile, 16% of them said that personal relationships must be tapped into when promoting events.
Event Marketing Trends to Watch Out For
Event marketing has been around for some time now, and every now and then, changes in the industry happen. That said, the following stats are here to show you how event marketing is evolving. 
17. Technology can have a positive impact on the success of events.
An astounding 86% of marketers see the positive impact of technology on their event marketing efforts. With the new software and tools coming in one after another, it's hard to deny how helpful they are in making our marketing tasks easy and hassle-free.
18. 96% of event creators will be streaming live videos to reach more audiences.
Live streaming isn't a new thing, but certainly, it isn't dead either. In fact, almost all event creators are planning to stream live videos this year. This is because it was found that viewers watch live videos eight times longer than recorded ones. 
On top of that, 67% of these viewers might be encouraged to buy an event ticket after watching a live video. 
19. 88% of event creators will be using virtual reality (VR), and 87% are going to use augmented reality (AR).
VR and AR get thrown around a lot these days, and they often end up in the same conversations. But there's a difference between the two. While AR allows people to experience the real world in an enhanced way, VR is more immersive as it can take you out of the real world and bring you to a simulated one. 
Nonetheless, both have a future in the event marketing industry, considering that event marketers are eager to use such technologies.
Event Marketing Tips To Wow Your Audience
Aside from incorporating new tech into your event marketing strategy, there are lots of other tips to help you make the most of your event and leave a great impression on your audience.
20. According to consumers, knowledgeable brand ambassadors can improve brand events and experiences.
According to surveys, having knowledgeable brand ambassadors, providing interactive games, making the experience welcoming, and being entertaining can result in a remarkable event. Additionally, checking out excellent event marketing examples online can also give you tips and ideas.
21. 83% of event creators give importance to content or program to make live events remarkable.
That said, it is important to keep your events alive by introducing informative and unique content to your audience. Additionally, making your event program engaging can encourage people to share it on social media platforms. The latest stats and reports claim that 98% of consumers create digital content at events, and 100% of these consumers share the content online.
22. 32% of events include speaker sessions and activities that promote sustainable practices.
Looking at the events held in Europe, the use of speaker sessions and activities related to sustainable practices is rampant. Although these inclusions won't fit all types of events, they can be incorporated into seminars, conferences, and corporate events. Speaker sessions alone can add value to your brand and the message you want to convey to your audience. 
Event Planning Industry Statistics
23. The employment rate for meetings, conventions, and event planners will grow 7% from 2018 to 2028.
The first thing you might want to ask is, "Is event planning a growing industry?" This stat clarifies that the event planning industry does grow because the demand for event planners is also rising. Furthermore, the forecasted 7% employment growth rate is higher than the average for all occupations.
24. The event management software market will reach $11.4 billion by 2024.
Another indicator that the event planning industry is growing is the market worth of event management software. When you think about it, the event management software market wouldn't grow from $5.7 billion (2019) to $11.4 billion (2024) if the event planning industry was declining. 
25. Business events added $1 trillion to the global economy. 
In 2017 alone, business events already added $1 trillion to the global economy. It has been reported that over 1.4 billion people in more than 180 countries were brought together by business events (meetings, conferences, conventions, etc.). 
North America had the highest spending at $381 billion, followed by the Asian region at $291 billion. The business events industry — now with its trillion-dollar total — is close behind the consumer electronics industry in terms of scope and size.
Conclusion
There you have it — the most important event marketing statistics this year and beyond. We finished analyzing the industry's current status quo and what's about to happen in the future. Now it's time to list the key takeaways. 
First of all, event marketing is more popular than ever before, and the noise about it won't be going away soon. Simply said, marketers see its value and the returns it can provide. More than that, events help them get to know their audience better, form a more personal relationship with them, and establish brand loyalty.  
Hopefully, after going through our event marketing statistics, it's now clear to you how events (of any kind) can impact one's business. If you want to earn the trust of potential customers and enhance the company's bottom line at the same time, we urge you to give event marketing a go.